Shalimar stitching thread (Sutali) is made from 100% Virgin and U.V. treated raw material. Our stitching thread in comparison to other traditional stitching threads is cheaper, stronger, durable. It is used in tying plants to support the plant from getting damaged and to prevent drooping. Widely used in Plants like tomatoes, Grapes, Oranges etc.
It is also widely used for stitching various bags like Jute bags, Woven Bags, Cloth bags, Leno bags. It is very well suited for Agricultural use, Industrial packing and Tying of Mandap & Greenhouse. Our sutali is available in 70", 80" and 90" length We can also available in various sizes as per requirement .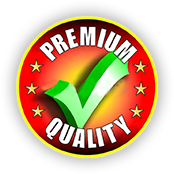 We offer various colours of stitching thread like Red, White, Jute Brown, Green, Blue, etc. They come in a very attractive packing of 100 pieces and is easy to use.
Product Specifications
Hank Size


(Note - 100 Pcs Per Packet)

70 Inches.
80 Inches.
90 Inches.
* Also available in 1 kg bobbins.